Recommendations for detraining
About Extopsporter.nl
Extopsporter.nl is a website for (former) elite athletes. It contains all the information you need during or after your professional sports career, and it can give you a bit of a boost if you're feeling stuck. Read more >> 
Going deep for Vancouver

Going deep for Vancouver is a very personal and candid documentary about former short track speed skater Margriet de Schutter, the road to the Olympic Games and the moment of quitting.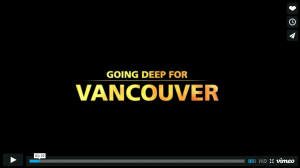 Sience
You can detrain in various ways, and it very much depends on what sort of person you are and what kind of sport you did. There isn't much scientific research being done into whether there is an ideal way to detrain, or what it would be.
The NOC*NSF does however have a number of recommendations that are worth using as guidelines while you detrain. These came as a result of research conducted by movement scientist Sander van den Belt, commissioned by NOC*NSF.
These recommendations apply in particular to the first half year after you have retired. After this half year, it is always good to keep exercising three to four times a week.
Recommendations
1. Training frequency 50 – 70 % of original regime
2. Training duration minimum 50 % of former training sessions
3. Training intensity to 70 – 80% of former training sessions
4. Other types of endurance or strength training are also allowed!
5. Limit sports that have a completely different energetic model. For example, if you are an endurance athlete, don't use intense strength training as a detraining method.