Aftrainen
About Extopsporter.nl
Extopsporter.nl is a website for (former) elite athletes. It contains all the information you need during or after your professional sports career, and it can give you a bit of a boost if you're feeling stuck. Read more >> 
Going deep for Vancouver

Going deep for Vancouver is a very personal and candid documentary about former short track speed skater Margriet de Schutter, the road to the Olympic Games and the moment of quitting.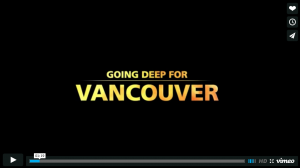 How does detraining work?
Unfortunately, there is no recipe for good detraining, because it can be unique for each individual. There are recommendations, however, and they are good to keep in mind as guidelines. It is all about slowly allowing your heart and muscles to become used to less exertion. It takes time for them to adjust. Following scientific research carried out by movement scientist Sander van den Belt on behalf of the NOC*NSF, we have laid out some guidelines below.
Keep your body moving
In order to avoid unusual physical side effects, it is good too keep your body in sport mode, even if you have stopped practising sports. Read more >>
Guilt
After years of daily training, it makes sense that you are a bit sick of sports. You don't need to feel guilty about it. Read more >>   
Recommendations
You can detrain in various ways, and it very much depends on what sort of person you are and what kind of sport you did. Read more >>
Endurance sports
If you are an endurance athlete, your heart is especially likely to have have developed into a sports heart, and will be bigger than those of non-athletes. Read more >>
Strength sports
If you practised strength sports, you have increased vulnerability to obesity, diabetes and high blood pressure.
 Read more >>
Is it dangerous to not detrain?
Suddenly quitting altogether after an intense professional sports career can have negative physical consequences.  Read more >>
Medical problems
If you experience medical problems, contact a specialist. Read more >>