Aftrainen
About Extopsporter.nl
Extopsporter.nl is a website for (former) elite athletes. It contains all the information you need during or after your professional sports career, and it can give you a bit of a boost if you're feeling stuck. Read more >> 
Going deep for Vancouver

Going deep for Vancouver is a very personal and candid documentary about former short track speed skater Margriet de Schutter, the road to the Olympic Games and the moment of quitting.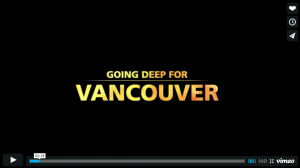 Endurance sports
If you are an endurance athlete, your heart is especially likely to have have developed into a sports heart, and will be bigger than those of non-athletes.
If you stop practising top level sports, it is important for your heart to become smaller, in order to avoid potential heart palpitations. This makes it especially important for endurance athletes to go through a good detraining regime.   [/fblock]
The heading  'Recommendations for detraining' contains guidelines that are important to consider when retiring from professional sports. This way you give your heart the chance to readjust to 'normal' life. After a period of three to six months, your heart will have reduced to normal size, however long you practised top level sports.

Source: Dutch Newspaper 'Telegraaf'