Diensten
About Extopsporter.nl
Extopsporter.nl is a website for (former) elite athletes. It contains all the information you need during or after your professional sports career, and it can give you a bit of a boost if you're feeling stuck. Read more >> 
Going deep for Vancouver

Going deep for Vancouver is a very personal and candid documentary about former short track speed skater Margriet de Schutter, the road to the Olympic Games and the moment of quitting.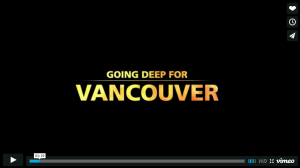 Physical guidance
Extopsporter.nl can give you guidance while detraining. We will give you advice and recommendations regarding your detraining process, in order to help you avoid chronic issues.
We also have a large network of specialists, and we can refer you to them if necessary. We can work out what works best for you individually, so that you can detrain in an enjoyable and responsible way. You can do this through your own sport, or through another sport you enjoy, as long as it has the same level of dynamic and static strain as the sport you have been doing for years. We will then set up a detraining programme that is tailor-made for your situation.
Feel free to contact us for more information.