Services
About Extopsporter.nl
Extopsporter.nl is a website for (former) elite athletes. It contains all the information you need during or after your professional sports career, and it can give you a bit of a boost if you're feeling stuck. Read more >> 
Going deep for Vancouver

Going deep for Vancouver is a very personal and candid documentary about former short track speed skater Margriet de Schutter, the road to the Olympic Games and the moment of quitting.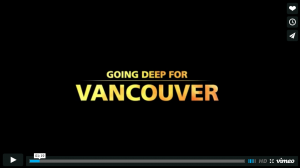 Mental guidance
At Extopsporter.nl you can also make an appointment for a personal talk. For example, we can help you plan out your new career, or give you a boost if you are feeling stuck.
We also have a large network of specialists, and we can refer you to them if necessary.
Feel free to contact us for more information.