Career organizations
About Extopsporter.nl
Extopsporter.nl is a website for (former) elite athletes. It contains all the information you need during or after your professional sports career, and it can give you a bit of a boost if you're feeling stuck. Read more >> 
Going deep for Vancouver

Going deep for Vancouver is a very personal and candid documentary about former short track speed skater Margriet de Schutter, the road to the Olympic Games and the moment of quitting.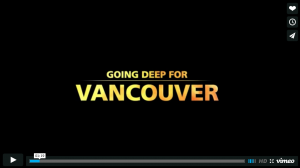 Goud op de Werkvloer
Goud op de Werkvloer was set up by the NOC*NSF and offers (former) elite athletes, who are registered with the NOC*NSF, the opportunity to gain work experience with renowned companies and organisations during or directly following their sports careers.

This way, elite athletes can make focussed preparations for their careers beyond sports, and employers can benefit from the athletes' skills and life experience.