Career organizations
About Extopsporter.nl
Extopsporter.nl is a website for (former) elite athletes. It contains all the information you need during or after your professional sports career, and it can give you a bit of a boost if you're feeling stuck. Read more >> 
Going deep for Vancouver

Going deep for Vancouver is a very personal and candid documentary about former short track speed skater Margriet de Schutter, the road to the Olympic Games and the moment of quitting.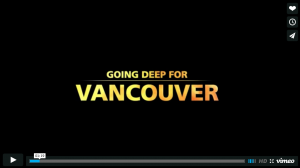 House of Sports
The House of Sports team is made up of 23 specialists in sports marketing. They always begin by developing a vision on what role sports can play for their clients. They then move on to strategy, covering matters such as exposure, creative activation and complete execution.
House of Sports works for athletes, sports associations and the business world, and helps to bring them together.