Aftrainen
About Extopsporter.nl
Extopsporter.nl is a website for (former) elite athletes. It contains all the information you need during or after your professional sports career, and it can give you a bit of a boost if you're feeling stuck. Read more >> 
Going deep for Vancouver

Going deep for Vancouver is a very personal and candid documentary about former short track speed skater Margriet de Schutter, the road to the Olympic Games and the moment of quitting.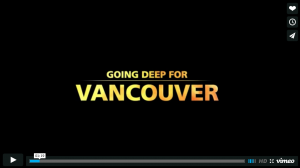 Strength sports
If you practised strength sports, you have increased vulnerability to obesity, diabetes and high blood pressure. For this reason, it is important for you to keep exercising after you have retired from professional sports, in order to avoid cardiovascular disease.
The heading  'Recommendations for detraining' contains guidelines that are important to consider when retiring from professional sports.