Mental guidance
About Extopsporter.nl
Extopsporter.nl is a website for (former) elite athletes. It contains all the information you need during or after your professional sports career, and it can give you a bit of a boost if you're feeling stuck. Read more >> 
Going deep for Vancouver

Going deep for Vancouver is a very personal and candid documentary about former short track speed skater Margriet de Schutter, the road to the Olympic Games and the moment of quitting.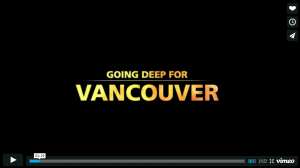 What happens to you mentally when you quit?
This section contains an overview of a presentation that was given by sports psychologist Sandra van Essen to former elite athletes about the mental effects of quitting professional sports. Sandra van Essen is a registered sports psychologist with VSPN® and has been actively mentally training and guiding athletes since 1991. You can find more information on Sandra at www.sandravanessen.com.
Transition from athlete to non-athlete
The transition from athlete to non-athlete depends on five aspects. Read more >>   
Recources
Here are some resources that can help you adjust to your new situation. Read more >> 
Problems you may encounter
Once you quit, it is possible that you will encounter a number of problems. Read more >> 
Changes
At the moment you quit, your entire life can be turned upside down by all sorts of changes.
Read more >>
Quitting professional sports vs. changing jobs
Quitting professional sports is often compared to changing jobs. However, it can't be compared.
Read more >>
A mental coach can help
If you are having trouble with the transition from elite athlete to non-elite athlete, a mental coach can be helpful. Read more >>