Is it dangerous to not detrain?
About Extopsporter.nl
Extopsporter.nl is a website for (former) elite athletes. It contains all the information you need during or after your professional sports career, and it can give you a bit of a boost if you're feeling stuck. Read more >> 
Going deep for Vancouver

Going deep for Vancouver is a very personal and candid documentary about former short track speed skater Margriet de Schutter, the road to the Olympic Games and the moment of quitting.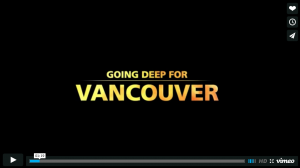 The physical effects of suddenly quitting
Risk of cardiovascular disease
Research has been done into the risk of cardiovascular disease in professional athletes who have retired.
 Read more >> 
Endurance sports vs. strength sports
The same research showed that athletes who practise endurance and team sports, such as hockey and football, maintain a reduced risk of cardiovascular disease. Read more >>
Effects after endurance sports
If your training during your sports career consisted mainly of endurance and interval training, you can have some unpleasant physical issues if you suddenly quit. Read more >> 
Long term effects after endurance sports
If your training during your sports career consisted mainly of endurance and interval training, you may not just have unpleasant physical issues in the short-term if you suddenly quit, but also in the long term. Read more >>
Effects after strength sports
The physical effects of quitting strength sports are less extreme than those of endurance sports.
Read more >> 
Effects after flexibility and technique sports
The physical effects of quitting flexibility and technique sports are, as with strength sports, less extreme than those of endurance sports.
Read more >>