Career organizations
About Extopsporter.nl
Extopsporter.nl is a website for (former) elite athletes. It contains all the information you need during or after your professional sports career, and it can give you a bit of a boost if you're feeling stuck. Read more >> 
Going deep for Vancouver

Going deep for Vancouver is a very personal and candid documentary about former short track speed skater Margriet de Schutter, the road to the Olympic Games and the moment of quitting.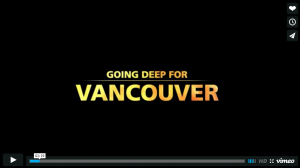 NL Sporter
NL Sporter can help you organise your life after sports. Through a series of career discussions, they help you work out what your qualities are and help you look for new challenges. You can already use the service during your sports career.
It is often essential to be trained and educated, and NL Sporter also offers solutions in this area. The ISBW opleiding en Training has a large and diverse range of programmes on offer. Members of Sport NL receive a 75% discount on these programmes.