Sports organizations
About Extopsporter.nl
Extopsporter.nl is a website for (former) elite athletes. It contains all the information you need during or after your professional sports career, and it can give you a bit of a boost if you're feeling stuck. Read more >> 
Going deep for Vancouver

Going deep for Vancouver is a very personal and candid documentary about former short track speed skater Margriet de Schutter, the road to the Olympic Games and the moment of quitting.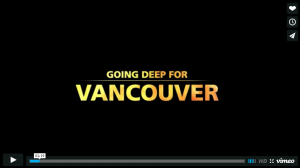 NOC*NSF
The NOC*NSF offers the Randstad Transitie Traject to A, B or HP (High Potential) athletes who have retired or are considering retirement in the near future. They have doctors, psychologists, career advisers and financial experts available who can help you with your new, post-sports career.
If you wish to make use of the programme, it is a good idea to contact Bert Roosenboom of the NOC*NSF (phone number 026-4834544).  He will be able to tell you what the NOC*NSF can offer you once you retire from professional sports.
Information meeting
In addition to the programme mentioned above, the NOC*NSF and the NOC*NSF Athletes Committee organise regular information meetings. During these meetings, you will meet other former elite athletes and receive useful information about the process of retirement and life after sports.