About Extopsporter.nl
Going deep for Vancouver
Going deep for Vancouver
is a very personal and candid documentary about former short track speed skater Margriet de Schutter, the road to the Olympic Games and the moment of quitting.  
Watch the documentary >>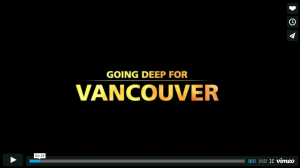 Follow Us




Extopsporter.nl
Extopsporter.nl is a website for (former) elite athletes. It contains all the information you need during, or after, your professional sports career, and it can give you a bit of a boost if you're feeling stuck. It is also a platform that can bring (former) elite athletes and sports organisations closer together. Extopsporter.nl also provides 
personal advice and lectures
to companies, (government) authorities, (sports) organisations or (sports) clubs. If you have questions or the need of a friendly ear, or would like to use one of the
services
that Extopsporter.nl has on offer, feel free to
contact
 us. We will then contact you as soon as possible. Extopsporter.nl is an initiative set up by former elite athlete
Margriet de Schutter
.
How it all started
After competing professionally for nine years, Margriet de Schutter ended her career as a short track speed skater in March 2010 (after the Vancouver Olympics). In order to avoid falling into a black hole, she resumed the last year of her degree in International Communication and decided to specialise in Media Studies at Hanze University of Applied Sciences in Groningen, the Netherlands. She soon discovered her love of making documentaries, and decided to focus on that for her graduation project.
Screenplay Award
When she ended her professional career, she experienced that there was a strong need for improvement in care for retired elite athletes. This gave her the idea to make a documentary on the subject. Her idea won the Screenplay Award at the Dutch Northern Film Festival in November 2010, allowing her to produce it with documentary maker Thom Verheul. The jury made one provision, which was that the documentary must be about herself. This was a bit of a shock, as it is not easy to face such personal exposure. Even so, Margriet decided to do it. She felt it was a good way to end an eventful period.
Going deep for Vancouver
As the winner of the Screenplay Award, she was given the opportunity to work with a professional Omrop Fryslân production team (including Thom Verheul as supervisor and editor and cinematographer Ismael Lotz) to produce the documentary Diepgaan voor Vancouver (Going Deep for Vancouver), to be aired on Nederland 2, during the Fryslân DOK segment, and on Omrop Fryslân.
Extopsporter.nl
In addition to having made the documentary, she would like to do something for retired elite athletes, and this has resulted in this website, Extopsporter.nl.