Aftrainen
About Extopsporter.nl
Extopsporter.nl is a website for (former) elite athletes. It contains all the information you need during or after your professional sports career, and it can give you a bit of a boost if you're feeling stuck. Read more >> 
Going deep for Vancouver

Going deep for Vancouver is a very personal and candid documentary about former short track speed skater Margriet de Schutter, the road to the Olympic Games and the moment of quitting.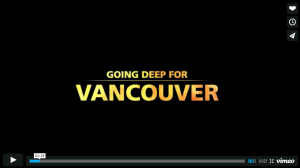 Guilt
It is very possible that you start to feel guilty if you have not done any exercise for, for example, a week. It is very common.
You have been used to pushing yourself to the limit every day. You trained every day, and for years you linked that to the thought that training makes you better.
If you then stop training for a while, this can be linked to thinking that you will no longer become better, and that that is bad. This is very normal. In these cases your body and mind are indicating that they want you to get exercise. So go for it. It doesn't have to be intense, but it is about getting your body back into sports mode.