Career organizations
About Extopsporter.nl
Extopsporter.nl is a website for (former) elite athletes. It contains all the information you need during or after your professional sports career, and it can give you a bit of a boost if you're feeling stuck. Read more >> 
Going deep for Vancouver

Going deep for Vancouver is a very personal and candid documentary about former short track speed skater Margriet de Schutter, the road to the Olympic Games and the moment of quitting.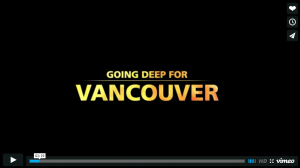 Servicepunt Topsporters
The Servicepunt Topsporters is a UWV service that aims to provide a helping hand to elite athletes who are ready to start a career beyond sports. They can put you in touch with companies and organisations and can offer other services if necessary to create an even better match.
The advantage of the Servicepunt Topsporters is that it is also available to non-NOC*NSF-registered athletes.