Sports organizations
About Extopsporter.nl
Extopsporter.nl is a website for (former) elite athletes. It contains all the information you need during or after your professional sports career, and it can give you a bit of a boost if you're feeling stuck. Read more >> 
Going deep for Vancouver

Going deep for Vancouver is a very personal and candid documentary about former short track speed skater Margriet de Schutter, the road to the Olympic Games and the moment of quitting.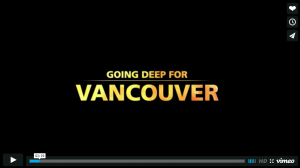 Sportbonden
Research has shown that sports associations tend to give their athletes little information about the period following retirement from sports. They are, however, willing to help if you indicate that you need it. Therefore it is well worth contacting your own sport's association to find out what they can do for you.
Research 
results
8 out of 74 sports associations in the Netherlands offer mental guidance (of which 3 cover the financial costs). In addition, 40 sports associations claim that they will refer athletes to other sports organisations if they can't help.