Schools & Universities
About Extopsporter.nl
Extopsporter.nl is a website for (former) elite athletes. It contains all the information you need during or after your professional sports career, and it can give you a bit of a boost if you're feeling stuck. Read more >> 
Going deep for Vancouver

Going deep for Vancouver is a very personal and candid documentary about former short track speed skater Margriet de Schutter, the road to the Olympic Games and the moment of quitting.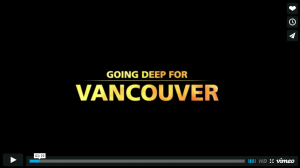 Where to go for education
In the Netherlands, there are organisations and schemes that you can use as a (former) elite athlete if you wish to study alongside or after your sports career. They include:
VVCS (HBO en MBO)
De vakbond voor professionele voetballers (Professional Footballers' Union, VVCS) has developed one HBO (higher professional education) and two MBO (intermediate vocational education) programmes, especially for footballers and members of NL Sport.   
Johan Cruyff University (HBO)
The Johan Cruyff University is a school for professional athletes. It provides athletes with the chance to combine a sports career with their studies in a four-year HBO programme (higher professional education).   
Stichting LOOT (secondary education)
Stichting LOOT is a cooperation between 29 secondary schools that support talented athletes in combining their schooling with their sports career. 
Professional sports scheme
Many universities and HBO universities in the Netherlands have a professional sports scheme. Ask about the possibilities at your university or HBO university.  
EVC
EVC stands for Erkenning van Verworven Competenties (Acknowledgement of Achieved Competences). You can use it in order to be exempt from certain elements of an educational programme.  
Randstad Topsport Acedemie
Randstad has collaborated with Hogeschool Rotterdam and Saxion Hogeschool Deventer to set up the Randstad Topsport Academie.