Career organizations
About Extopsporter.nl
Extopsporter.nl is a website for (former) elite athletes. It contains all the information you need during or after your professional sports career, and it can give you a bit of a boost if you're feeling stuck. Read more >> 
Going deep for Vancouver

Going deep for Vancouver is a very personal and candid documentary about former short track speed skater Margriet de Schutter, the road to the Olympic Games and the moment of quitting.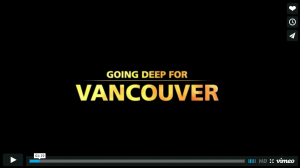 TopSportConnect
TopSportConnect is a recruitment and selection company that brings the business world and professional sports together in an innovative way. As a elite athlete, you have perseverance, a winner's mentality and flexibility. These are attributes that are always highly appreciated in the business world. TopSportSelect helps you plan and realise your goals beyond your sports career.

Their coaching supports your further career planning, by combining your capacities, wishes, and the work that is available. This isn't a one-time session, but the start of a process that will continue your whole working life. This career guidance offers you the chance to eventually control the process your self.