Mental guidance
About Extopsporter.nl
Extopsporter.nl is a website for (former) elite athletes. It contains all the information you need during or after your professional sports career, and it can give you a bit of a boost if you're feeling stuck. Read more >> 
Going deep for Vancouver

Going deep for Vancouver is a very personal and candid documentary about former short track speed skater Margriet de Schutter, the road to the Olympic Games and the moment of quitting.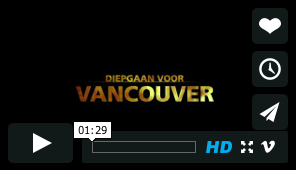 Transition from athlete to non-athlete
The transition from athlete to non-athlete depends on five aspects:
1. Experience and diversity of activities
How you experience the transition is related to who you are as a person and what you have experienced. In other words, have you spent your life predominantly working on your role as a professional athlete, or have you had other experiences too, such as studies or a (side) job? If you have built up other skills alongside your sports career, the chances are higher that you will be able to adjust easily after you quit.
2. Self-image
The degree to which you can easily adjust to your new situation is also related to your self-image. If your complete 'self' consists of 'being a professional athlete', there won't me much left once you end your career. If you have also been able to spend some time on social contacts or an education, you will still have that left once you quit. The athletes who had something else on the side, tend to experience fewer problems with the transition.
3. Social self-image
How you are perceived by your environment is also a determining factor. An example: You go to visit family or to a birthday party, and all that you are ever asked is how things are going with your sport. Your self-image is made to be focussed on the sport, which automatically sets your identity as a professional athlete. Once the sports career is gone, you can develop thoughts like:
– What do I need in my social environment?
– Who am I?
– Can I still be someone else?
– I no longer have my story, so can I still go to birthdays or social events?
It is important to counter this by asking yourself what you can do to change this social self-image. Your social environment might not even know what you can do beyond sports. It is up to you to be more active in letting them know. For example, you can tell them about what other things you enjoy or what else you are good at.
4. Perceived control
How you chose to quit also plays a big role. If you were in control of your choice, it is much easier to accept that you had to make it.
5. Other aspects
Other things that can influence your transition from athlete to non-athlete are aspects like your gender, social status, education, etc.