Mental guidance
About Extopsporter.nl
Extopsporter.nl is a website for (former) elite athletes. It contains all the information you need during or after your professional sports career, and it can give you a bit of a boost if you're feeling stuck. Read more >> 
Going deep for Vancouver

Going deep for Vancouver is a very personal and candid documentary about former short track speed skater Margriet de Schutter, the road to the Olympic Games and the moment of quitting.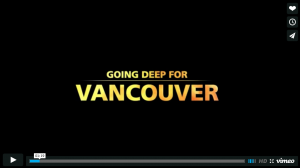 Changes
There will be people who don't understand if you say that you have experienced issues adjusting after quitting professional sports. They will often think 'you have been able to enjoy doing sports for a living for years, and now it is time to get a real job like the rest of us'. They tend to forget that:
1. Professional sports has its own 'intrinsic' values
Such as:
– 'The kick of winning'
– Being good at your sport and excelling
– Regular, goal-oriented, structured life
– Stimulating environment
– Practising the sport you love with like-minded people
2. The change in status is enormous
Imagine that you are famous, and everyone in your working environment knows who you are. You often have to cancel things because you have to train, and everyone watches how you do on TV.
When you quit, you become 'normal'. Many people will still know that you are a famous athlete, but that will fade after a while, and it is likely that only people in that branch of sport will still know who you are. It means that your self-image as a professional athlete is slowly moving into the background, and that you will need to replace it with something.
3. The change in lifestyle is big!
Changes you may encounter include:
– Changes in living patterns
– Your daily routine is completely different. For example, you are suddenly at home a lot, which your environment isn't used to, leading to conflicts. It is very important in these situations that you keep communicating, so that you aware of what the other is dealing with.
– Changes in motivation and goals
– Satisfaction with yourself. As a former athlete, you can often feel very useless, because your sports-related goals are gone.
– No longer being in the spotlight (or still being in the spotlight, but in a different way)
– Social networks are (partly) gone or have changed or been reduced drastically