TV Portal
About Extopsporter.nl
Extopsporter.nl is a website for (former) elite athletes. It contains all the information you need during or after your professional sports career, and it can give you a bit of a boost if you're feeling stuck. Read more >> 
Going deep for Vancouver

Going deep for Vancouver is a very personal and candid documentary about former short track speed skater Margriet de Schutter, the road to the Olympic Games and the moment of quitting.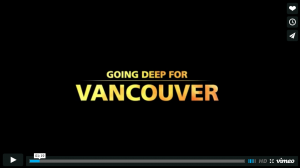 Erben Wennemars
Each week, Extopsporter.nl heads out with a camera to speak to former professional athletes. We find out how they are doing, what they have gone through, and what tips they have. We also visit specialists for recommendations and stories about the period following a professional sports career.  This week we feature a candid interview with former World Skating Champion Erben Wennemars.
Ex-topsporter Erben Wennemars from Margriet de Schutter on Vimeo.
Looking for more information on the book Stoppen & Doorgaan (Quitting & Continuing)? Click here >>
Do you want to see more stories of former elite athletes? Go to the TV Portal >>