Services
About Extopsporter.nl
Extopsporter.nl is a website for (former) elite athletes. It contains all the information you need during or after your professional sports career, and it can give you a bit of a boost if you're feeling stuck. Read more >> 
Going deep for Vancouver

Going deep for Vancouver is a very personal and candid documentary about former short track speed skater Margriet de Schutter, the road to the Olympic Games and the moment of quitting.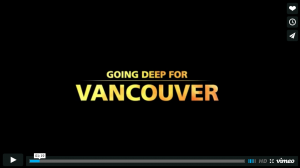 Lectures
Margriet de Schutter, initiator of Extopsporter.nl, also gives lectures. She gives lectures in a very personal and revealing way. Based on her personal story she shows how to become successful, by suffering setbacks and being vulnerable in this, in order to get the best version of yourself, your company and / or your organization.
The theme of the lecture can be discussed with the organizing committee.
Some examples of themes:
– Professional sports mentality in the business world
– How to handle setbacks
– How to deal with changes in life
– How to avoid black holes
– The period following professional sports
– Etc.
The lectures are given by former short-track speed skater and founder of Extopsporter.nl, Margriet de Schutter. This can also include a screening of the candid documentary Diepgaan voor Vancouver (Going Deep for Vancouver).
Feel free to contact us for more information.