TV Portal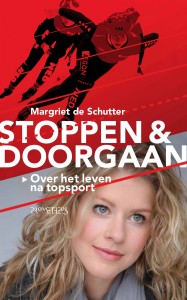 .
.
Order this book
:
Available for € 16,95 (incl. shipping costs)
Book presentation
'Stoppen & Doorgaan'
During Stoppen & Doorgaan's presentation, the first copy was given to sports reporter and presenter Mart Smeets. Lees verder >>
Reviews:
'In this book, former elite athlete Margriet de Schutter describes the process from within. Literally! She knows more than anyone how much energy it takes to quit doing what you love the most'.
– Humberto Tan
Presenter, writer, fashion designer


Stoppen & Doorgaan
If you are a professional athlete, you want to win. You social life, your hobbies, and sometimes even your health have to make way for that one goal: a gold medal. If you reach that goal, you're happy, but if you don't reach the goal, and even have to quit sports, where does that leave you? And how do you go on?
Stoppen en Doorgaan (Quitting and Continuing) is an open and honest book about professional sports and life after retirement. It is an inspiring book for anyone who is ready for a completely new life.
With contributions by: Dennis van der Geest, Pieter van den Hoogenband, Mark Huizinga, Yvonne van Gennip, Peter Blangé, Erben Wennemars, Ada Kok, Jochem Uytdehaage, Bram Ronnes, Frank Groenendaal, Regi Blinker, Rintje Ritsma, Verona van de Leur, Peter Vergouwen and an introduction by Humberto Tan.
Stoppen & Doorgaan is available for order via the contact form above.
Do you want to see more stories of former elite athletes? Go to the TV Portal >>
.
Book Margriet as a speaker
Margriet also gives lectures on her personal story. Read more >>
'Going deep fo
r Vancouver'
The book Stoppen & Doorgaan (Quitting & Continuing) is the sequel to the award winning documentary Diepgaan voor Vancouver (Going Deep for Vancouver). Watch the documentary >>

.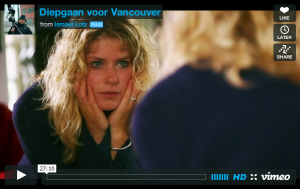 .
'I read the book with much interest'                            'A fascinating, well-written book'
– Jacques Rogge                                                         – Jacques d'Ancona
Former IOC President                                                 journalist, critic, presenter